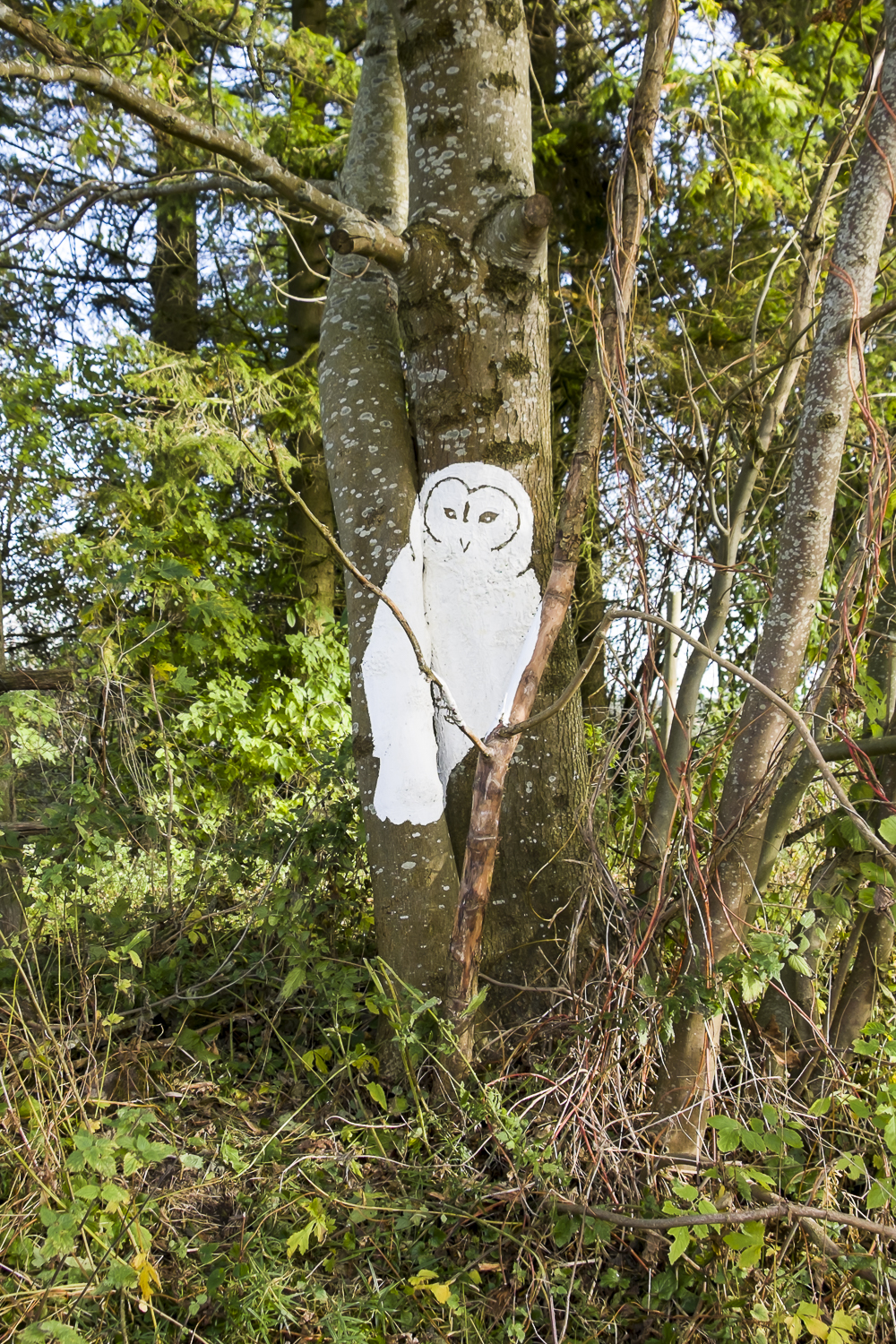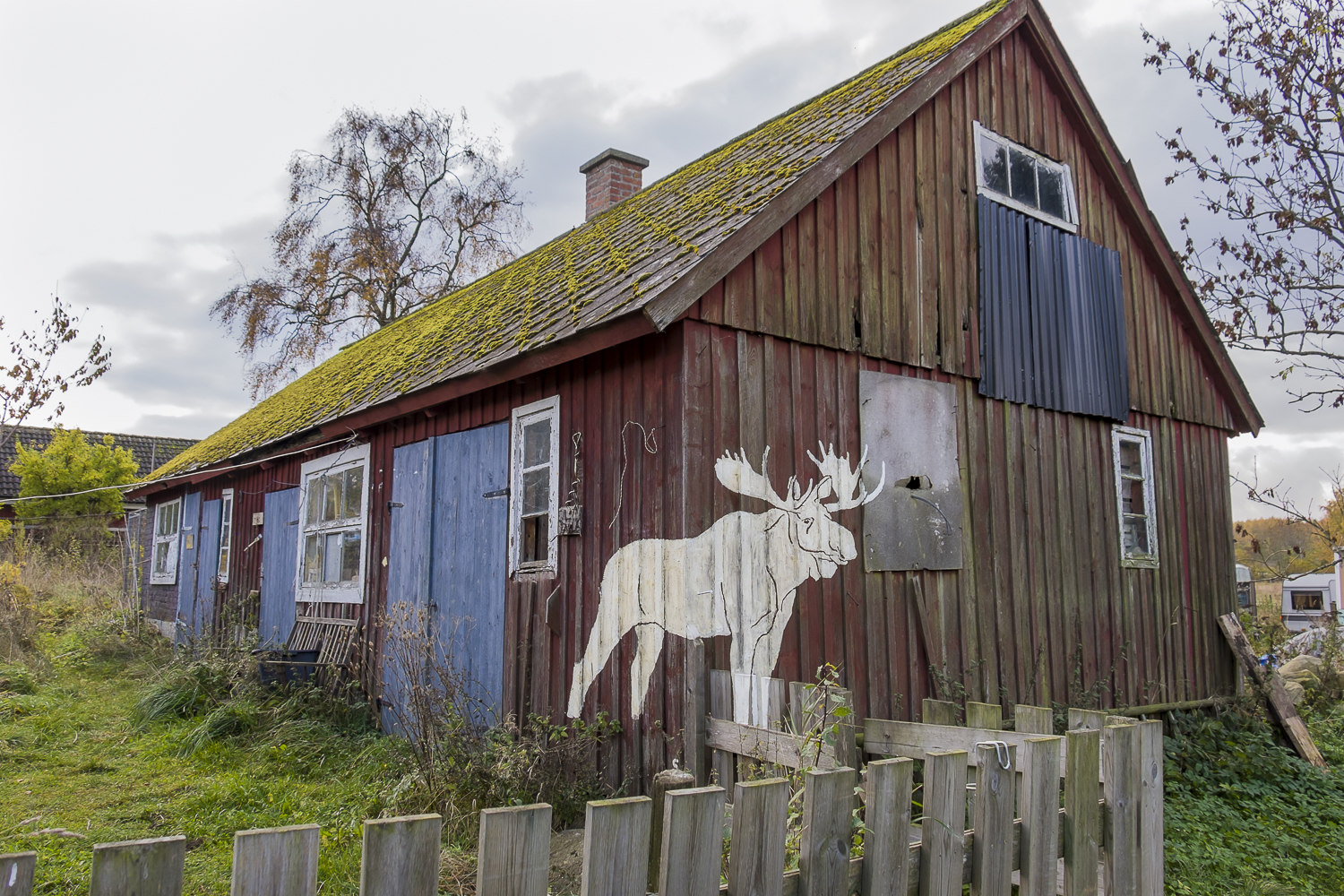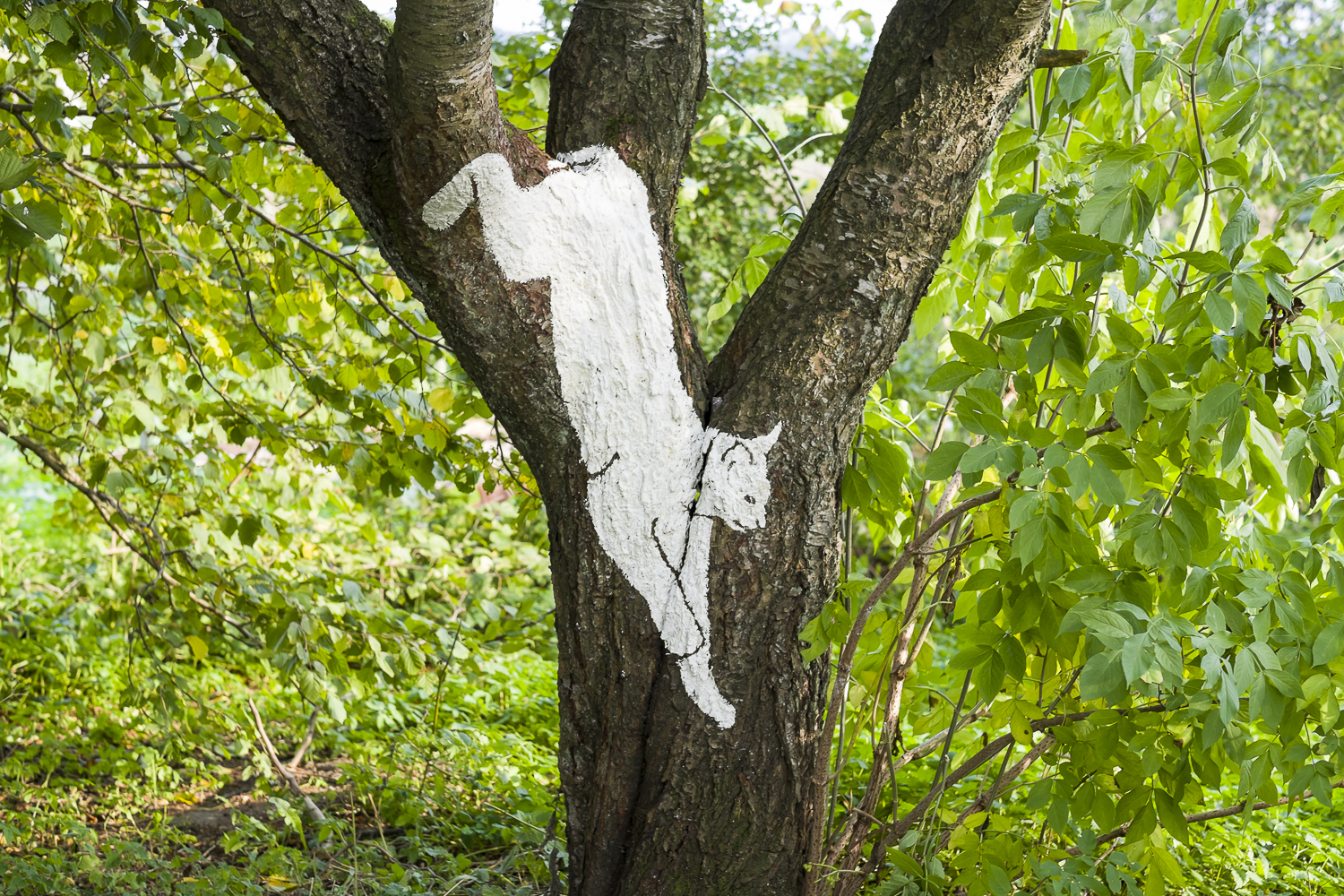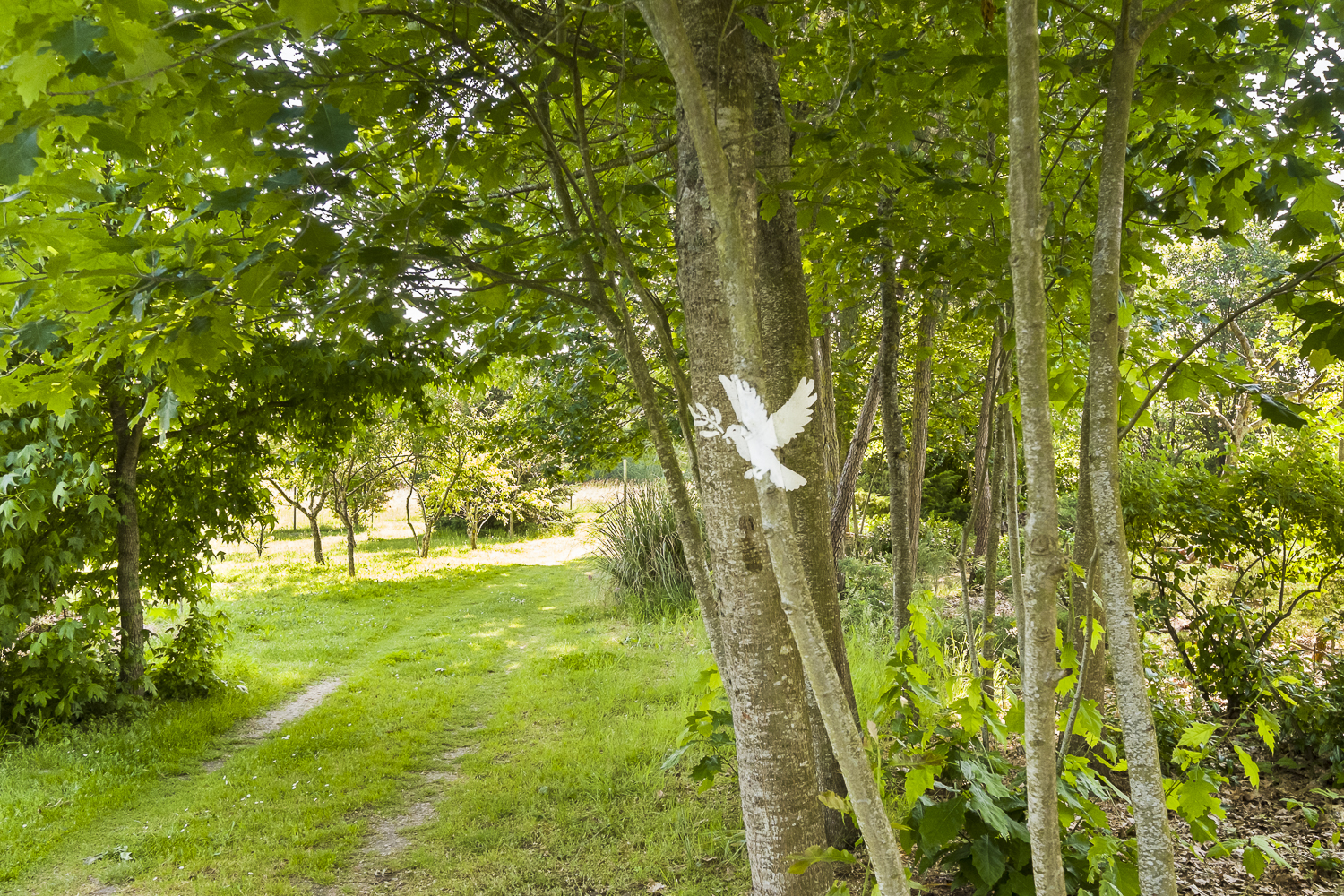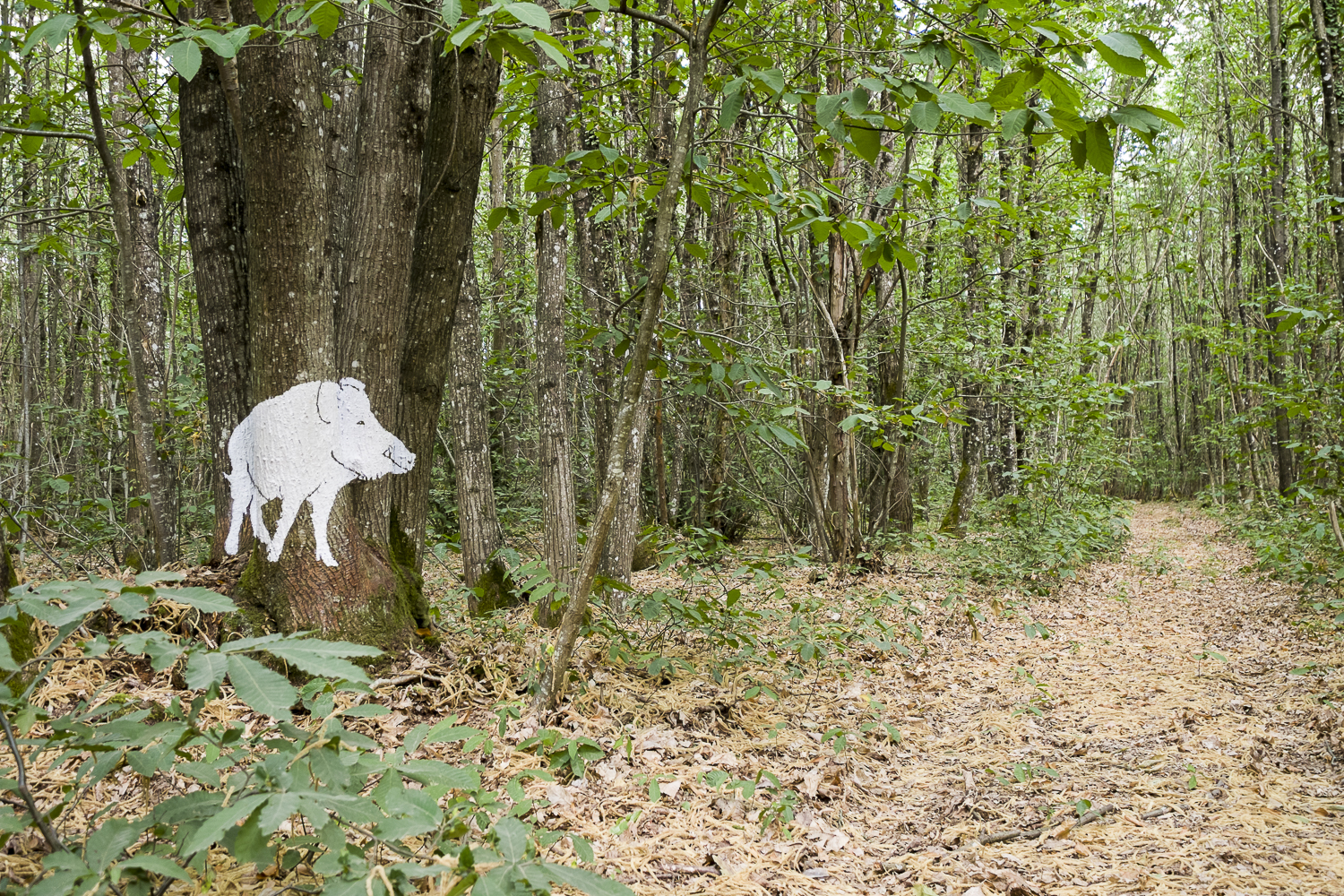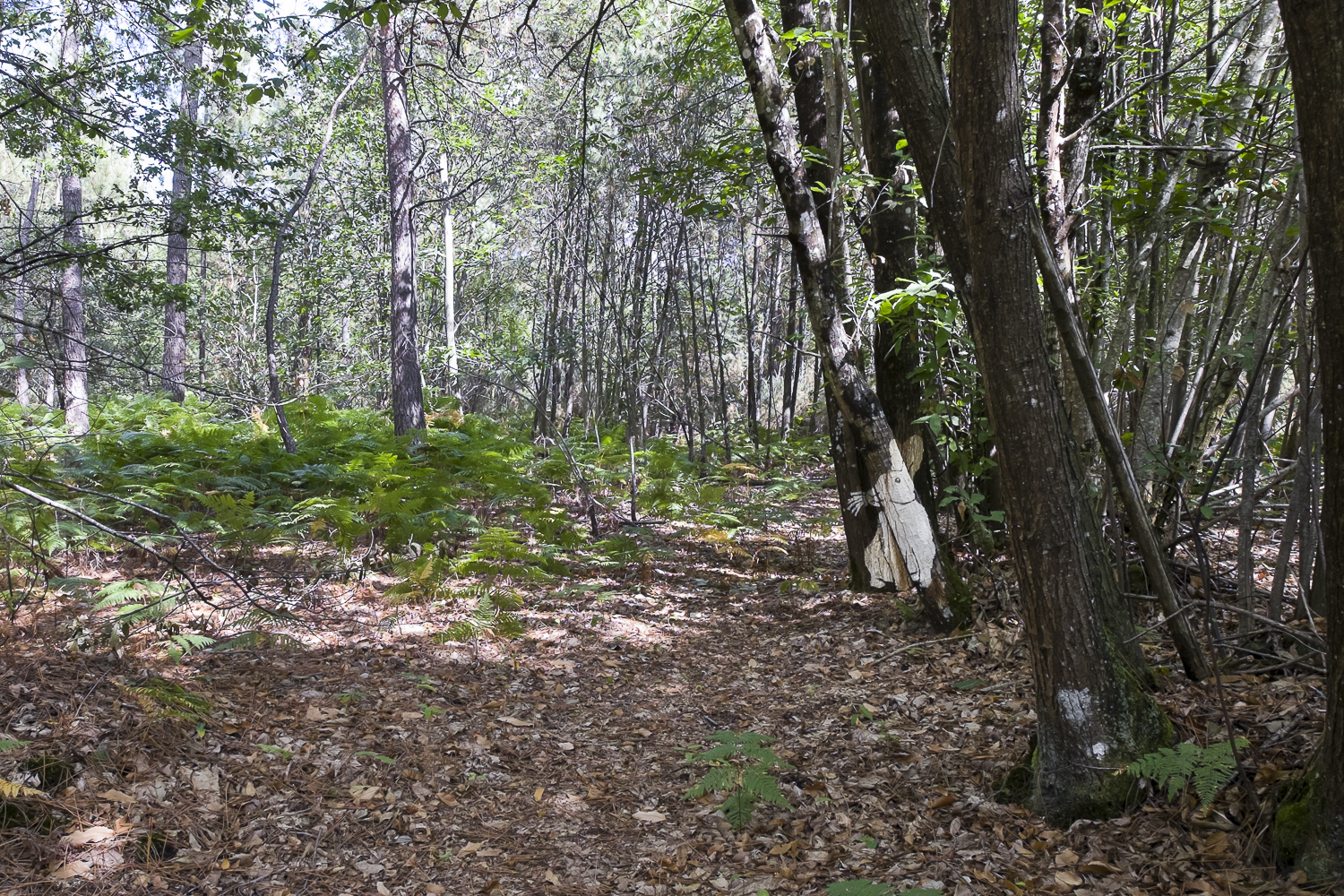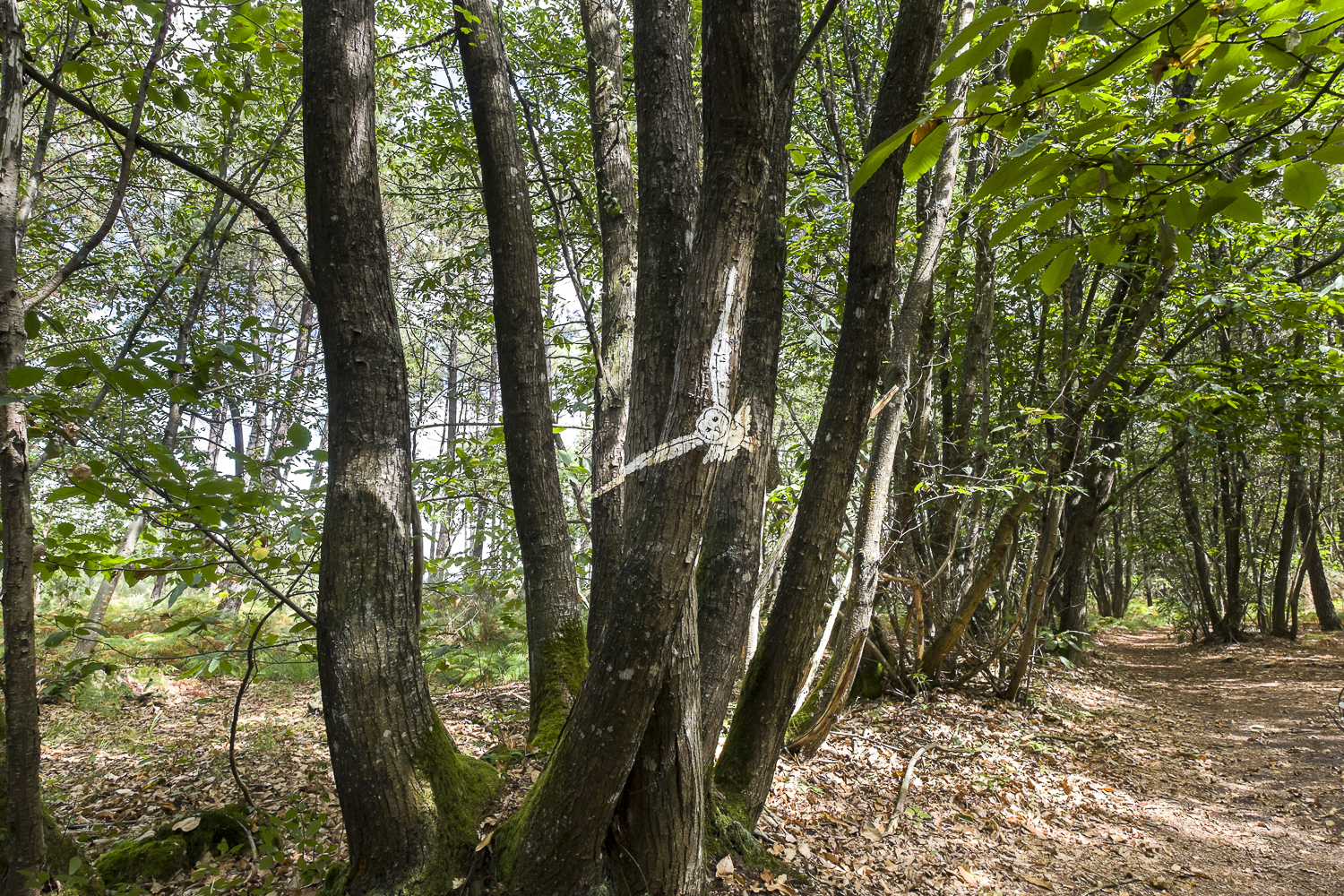 I wanted to show the beauty that is hidden in the forest, the beauty next to which one often passes without even noticing. The animals are those spirits, omnipresent but discreet.




You don't even think of them when you walk on a forest road, until some white spots on some trunks call out to you and reveal them.




Spirits are players and you can only surprise them by placing yourself from a single given point, allowing the distorted marks suddenly to regain their true configuration and show themself. This is what is called an anamorphosis.





My Artworks by their nature respect the trees and the environment. I paint with lime milk, a natural mixture that is used in the tree area for its antiparasitic and antifungal properties. This material imposed itself to me by my choice of support at first, but also for its temporary nature. The rain, the weather will make disappear gradually the works on the trunks. I didn't wanted to do Artwork that is unalterable; in this, my Artwork is Land Art.